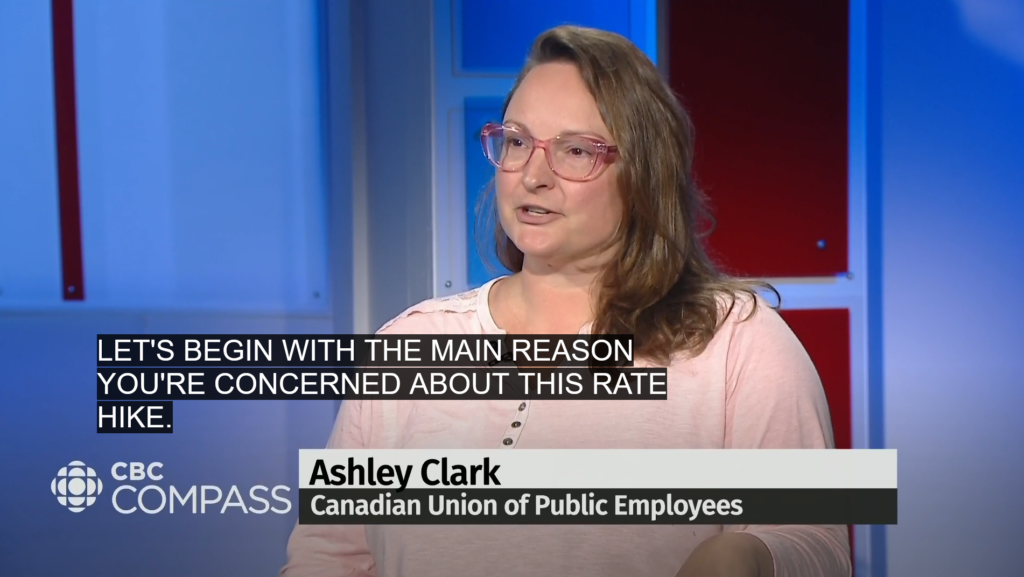 Charlottetown, PEI – CUPE PEI is deeply concerned about the recent announcement made by Health P.E.I. regarding new increases in daily room rates of public long-term care homes. The maximum daily rate for residents in care homes will be increasing from $92.19 to $105.78 per day, matching the higher private sector rates.
"The idea of increasing rates in the public system, as so to match the private sector is a step backward for families and a leap towards privatization in healthcare," said Ashley Clark, President of CUPE PEI.
CUPE advocates for a true universal public long-term care system, CUPE PEI believes that access to quality long-term care should not be compromised by financial barriers.
"Rates were already unbearably high. Workers' wages and retirees' savings are not keeping up with inflation, so the government should be lowering rates, not increasing them," said Clark. "This is a time where governments should be making public services more accessible, because families need more help, not less," she added.
Healthcare in Canada is meant to be free and accessible to all, regardless of income. It is Government's responsibility to administer this care. Health Minister Mark McLane recognized that "…we can't expect our private long-term care homes to make investments that don't make sense to their business model," (June 16, CBC news). "Yet, by making the public option less attractive, this Government is signaling its intention of stepping away from its responsibility of providing public care. That is unacceptable," said Clark.
CUPE PEI calls on the King Government to bring all private long-term care and healthcare operations into the public sector. "The government should not sacrifice the well-being of Islanders by handing over their basic responsibilities to the private sector," concluded Clark.