Throughout Canada, workers have the right to join a union and choose a union to represent them when dealing with their employer.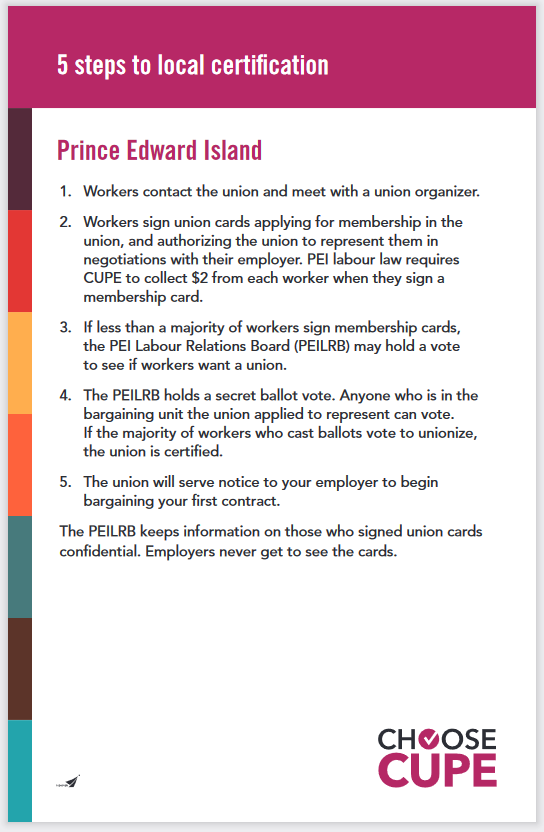 If you work in the PEI public sector, but do not benefit from the protection and strength that a union offers, call or email us. Our CUPE union organizer will talk you to help you organize a union in your workplace.
Stacy Delaney, the CUPE organizer on our Island, is available by email at sdelaney@cupe.ca and by phone at 902-315-4366.
In CUPE the members are in charge. Each CUPE local decides its priorities for bargaining, when to settle a new contract, and how to manage funds. Together we maintain and improve wages and benefits, improve health and safety conditions, and make your workplace better.