We are thrilled to share with you a summary of the 43rd CUPE PEI convention, where important discussions and decisions were made on behalf of our union members. This gathering brought together over 130 delegates and guests dedicated to promoting fairness, advocating for workers' rights, and enhancing public services in Prince Edward Island.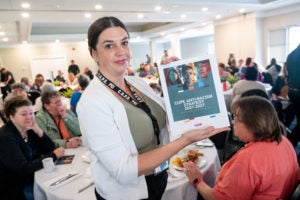 The morning session commenced with a lively atmosphere, as attendees enjoyed a breakfast discussion on CUPE's Anti-Racism Strategy. This initiative aims to foster diversity and inclusivity within our union, ensuring that workers of all backgrounds are valued and represented.
One of the convention's highlights was the inspiring presentation by Leo Cheverie, a well-known activist from Local 1870. He shared updates on the ongoing "Water is Life" campaign, shedding light on the crucial efforts to protect our precious water resources. Leo's passion and dedication reminded us of the power we hold as a collective to make positive change.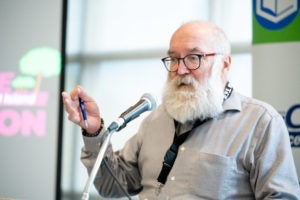 Delegates actively participated in meaningful debates, particularly on constitutional resolutions. A significant outcome was the unanimous decision to create a diversity seat on the CUPE PEI executive board. This progressive step ensures that the voices and perspectives of Black, Indigenous, and racialized workers are heard and valued within our organization.
During the afternoon, the convention welcomed special guests, Katelyn Rogers and Meghan Rogers, PEI Easter Seals Ambassadors. Their impactful presentation highlighted the vital role our members play in supporting individuals with disabilities and showcased the profound difference our work makes in their lives. Locals Representatives, CUPE National, SCFP Quebec and many more pooled their funds to donate over $15 200 to the PEI Easter Seals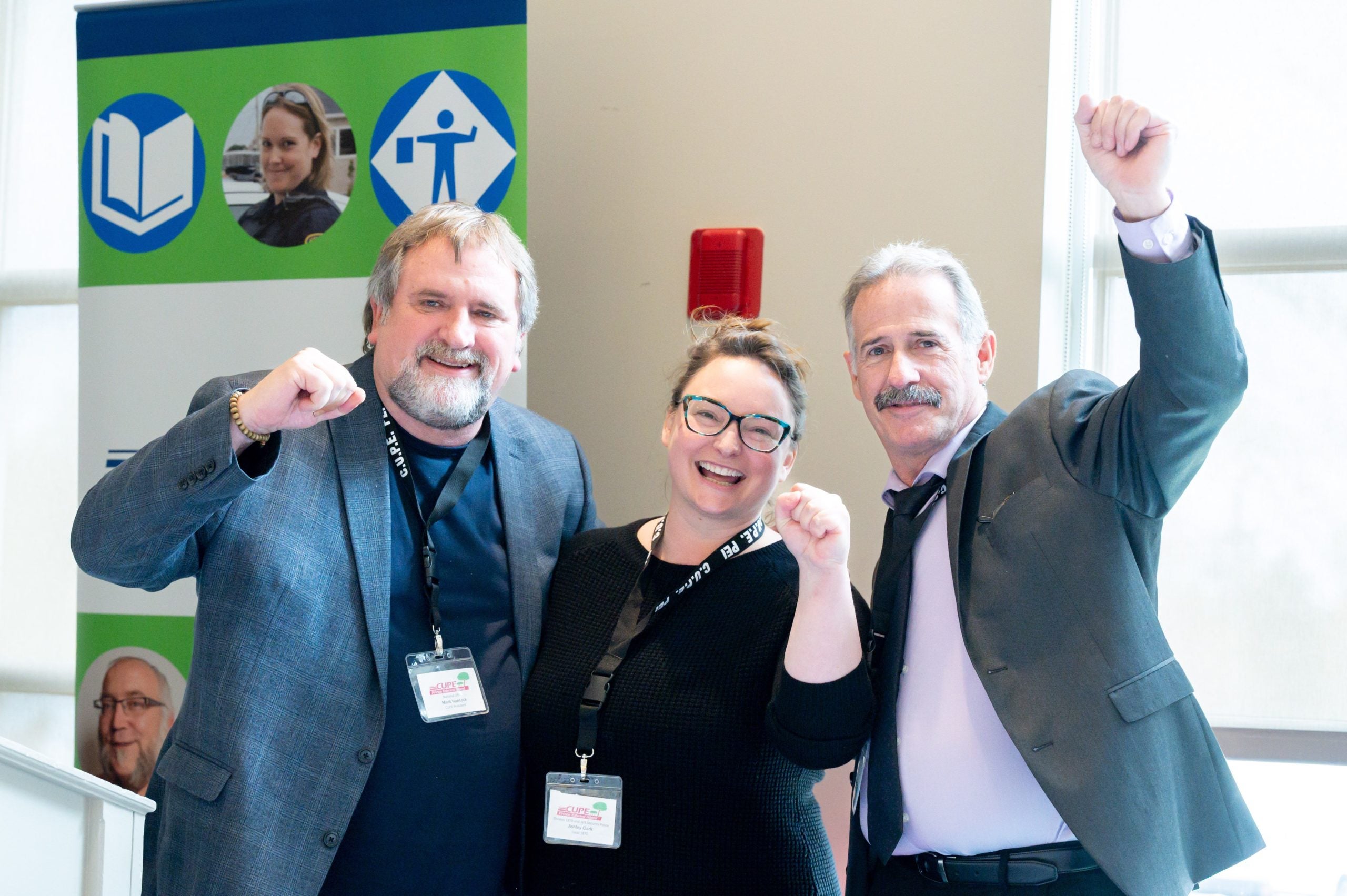 The convention also included important elections. We bid farewell to Leonard Gallant, who concluded his term as Division President and congratulate Ashley Clark on being elected as the new CUPE PEI President (2 year term). In her acceptance speech, Clark expressed her deep gratitude and commitment to advocating for fair wages, safe working conditions, and quality public services. Under her leadership, we are confident that our Division will continue to thrive and make a positive impact on workers and the community.
We would also like to acknowledge the newly elected representatives who will serve on the board:
Secretary-Treasurer (2-year term): Linda Jones
Health Care East employees representative (2-year term): Darren O'Connor
Education West employees representative (2-year term): Chantal Chanel Walsh
UPEI 1870 & 501 Security/Police representative (2-year term): Cecia Huang
Atlantic EMS/Atlantic Baptist Nursing and Group Homes representative (2-year term): Alice Rice
Young Worker representative (1-year term): Mikayla Gallant
Trustee (3-year term): Cheryl Koughan
We extend our appreciation to all candidates who put themselves forward, demonstrating their commitment to serving our community and advancing the interests of workers.
In conclusion, we would like to express our gratitude for Islanders' continued support and engagement. Together, we will strive for a fairer and more inclusive society, where workers' rights are protected, and public services are of the highest quality. We remain dedicated to building a brighter future for all residents of Prince Edward Island.