Have questions on what a union like CUPE could do for you so you and your colleagues have better rights at work? Get the info you need to make the right decision. Contact Stacy Delaney, the CUPE organizer on our Island,  at sdelaney@cupe.ca or call/text her at 902-315-4366.
Throughout Canada, workers have the right to join a union to improve their working conditions. A union is all about building workers' strength through solidarity, collective action, and collective bargaining.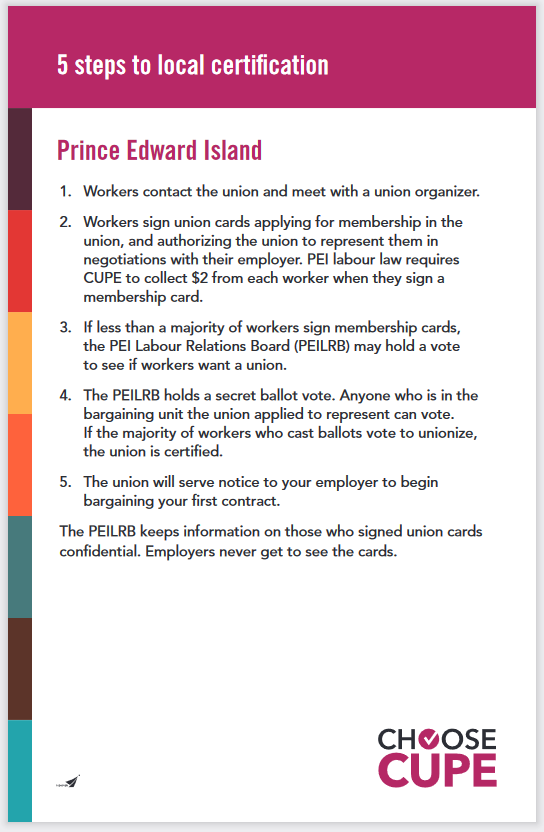 If you work in the PEI public sector, but do not benefit from the protection and strength that a union offers, call or email us. Our CUPE union organizer will talk to you to help you organize a union in your workplace.
Stacy Delaney, the CUPE organizer on our Island, is available by email at sdelaney@cupe.ca and by phone at 902-315-4366.
In CUPE the members are in charge. Each CUPE local decides its priorities for bargaining, when to settle a new contract, and how to manage funds. Together we maintain and improve wages and benefits, improve health and safety conditions, and make your workplace better.